Black History Month takes place in February and those wanting recommendations for movies will be glad to know these 10 are streaming now.
---
Source: ScreenRant | Megan Summers
January 20, 2021
Every February, multiple countries around the world celebrate Black voices and experiences by observing Black History Month. Designed to highlight important people, events, and milestones related to the African diaspora, Black History Month is a longstanding commemoration.
As Hollywood reconciles with its shady track record when it comes to racism and representation in movies, more Black filmmakers, actors, and screenwriters are finally starting to receive long-overdue recognition and opportunity. The push toward making Hollywood truly inclusive is far from over, but streaming services are starting to follow suit by prioritizing films made by and for Black people. From documentaries to fictionalized biopics to plays adapted to the screen, a diverse array of Black Cinema is just a few clicks away.
10. Judas and the Black Messiah (2021) – HBO Max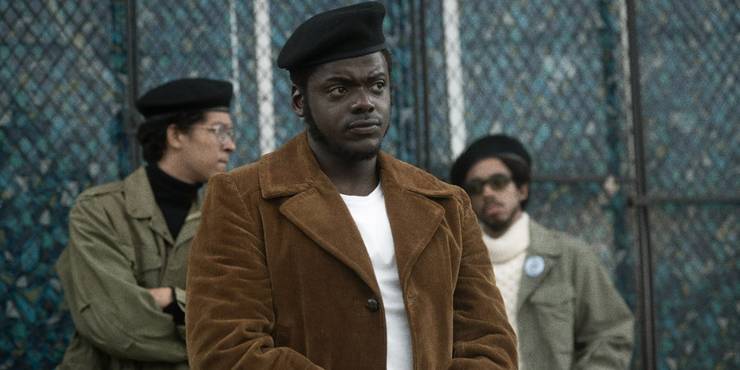 Both LaKeith Stanfield and Daniel Kaluuya are receiving tons of attention for their performances in the biopic Judas and the Black Messiah. Coming to HBO Max and theatres on February 12, this Shaka King film tells the story of Black Panther Party leader Fred Hampton.
Kaluuya plays Hampton, and Stanfield co-stars as FBI information William O'Neal. It was O'Neal who gave up the information that led to Fred Hampton's eventual death at the hands of the Chicago police during a raid in 1969, and the movie centers around O'Neal's betrayal.
9. BlacKkKlansman (2018) – Hulu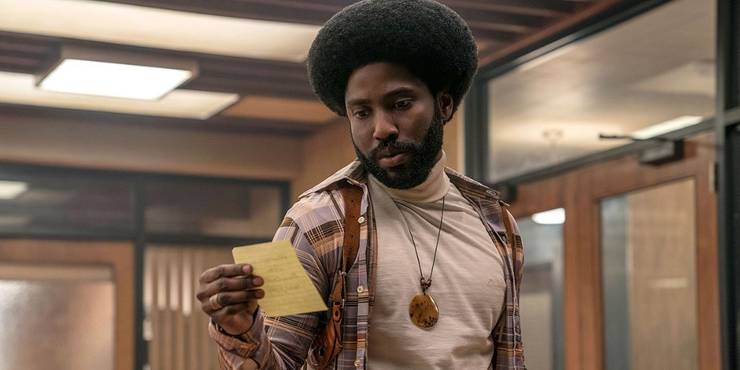 Another biopic, Spike Lee's BlacKkKlansman is based on the memoir of the same name by Ron Stallworth. John David Washington plays Stallworth, the first Black detective in Colorado Springs.
Set in the 1970s, the movie follows Stallworth and his partner Philip Zimmerman (Adam Driver) as they expose and infiltrate the local Klu Klux Klan chapter. Equal parts comedic and dramatic, BlacKkKlansman is a consummate Spike Lee joint.
8. Just Mercy (2019) – HBO Max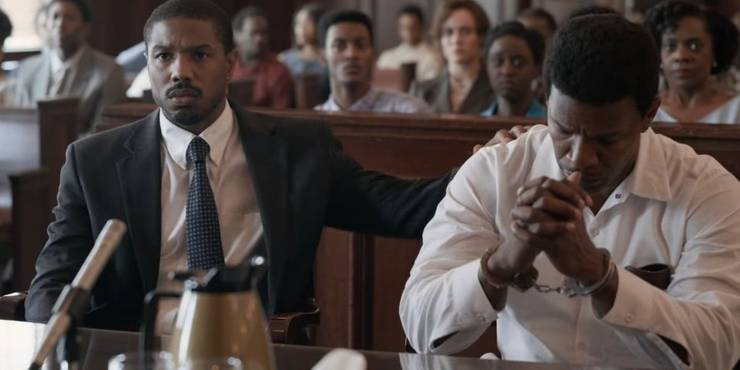 Michael B. Jordan and Jamie Foxx share the screen in Just Mercy, an intimate examination of the criminal justice system's explicit racism. Jordan plays real-life defense attorney Bryan Stevenson, an Alabama-based judicial advocate known for working with death row inmates.
The film tells the story of one of Stevenson's first cases: Walter McMillian. Fox is riveting at McMillian, falsely accused of murder and condemned to death – unless Stevenson can overturn the charges.
7. One Night in Miami (2020) – Amazon Prime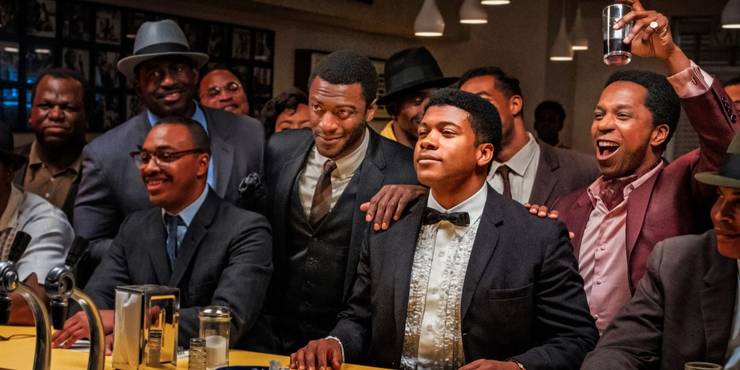 Regina King goes behind the camera to direct One Night in Miami, which portrays a fictionalized meeting in 1964 between four iconic American figures: Malcolm X, Muhammad Ali, Jim Brown, and Sam Cooke. The men convene in Miami to celebrate Ali's victory over fellow boxer Sonny Liston.
One Night in Miami is a strong debut feature film for King. Kingsley Ben-Adir, Eli Goree, Aldis Hodge, and Leslie Odom Jr. bring these larger-than-life men to life with ease.
6. John Lewis: Good Trouble (2020) – HBO Max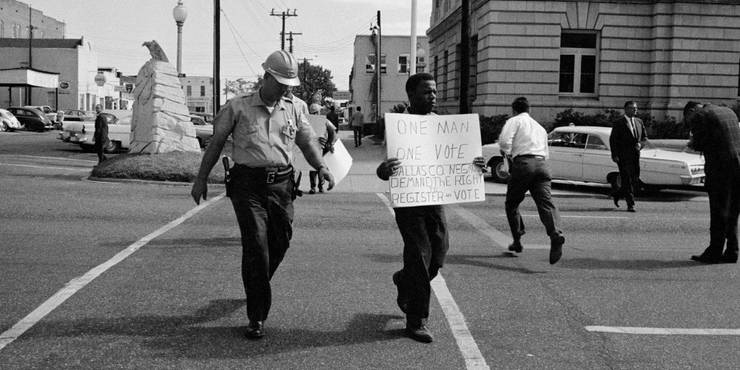 Dawn Porter's documentary pays tribute to the life and career of Georgia Representative John Lewis, who passed away in 2020 after battling cancer. Good Trouble tells Lewis's story, from his days as a young Civil Rights activist to his decades-long stint as a Democratic Congressman in Washington, DC.
With its harrowing imagery, the documentary shows how the fight for racial justice Lewis helmed in the 1960s rages on into the 2020s. It also shows how Lewis's legacy will live on for generations.
5. Harriet (2019) – HBO Max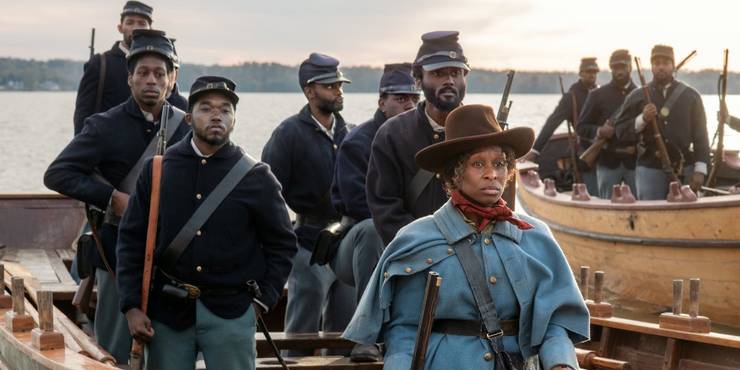 Cynthia Erivo brings abolitionist Harriet Tubman to life in Kasi Lemmons's acclaimed biopic. In the decades leading up to the Civil War, Tubman led enslaved people to safety by guiding them along the Underground Railroad, which brought them north.
Harriet amplifies the terror experienced by its titular character and those she worked to save. Tubman eventually became a spy for the Union Army, leading 150 Black soldiers in 1963's Raid on Combahee Ferry, which freed 750 slaves in South Carolina's Lowcountry.
4. Quincy (2018) – Netflix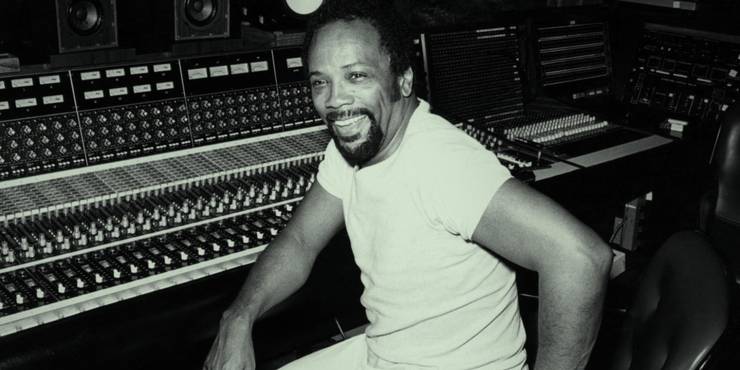 Quincy Jones is one of the most iconic 20th-century music producers. Quincy traces his long-running career, which includes producing nearly 3,000 songs and over 300 albums.
Jones is responsible for polishing and perfecting albums like Michael Jackson's Thriller. This Netflix documentary is co-directed by Jones's daughter, actor Rashida Jones, and Alan Hicks.
3. Dolemite Is My Name (2019) – Netflix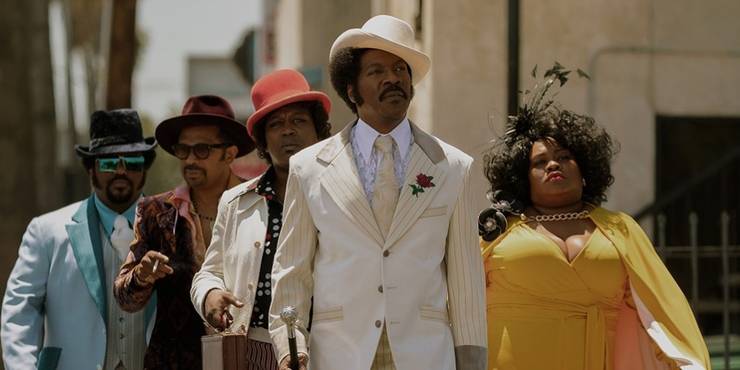 Eddie Murphy plays blaxploitation actor, filmmaker, and comedian Rudy Ray Moore in Dolemite Is My Name. The film gives a fictionalized retelling of how Moore developed his most iconic character, a street pimp named Dolemite.
Hustle & Flow's Craig Brewer directs Dolemite Is My Name, which includes one of the most performances from Murphy in decades. The film's ensemble cast includes Keegan-Michael Peele, Craig Robinson, Mike Epps, and Da'Vine Joy Randolph.
2. Toni Morrison: The Pieces I Am (2019) – Hulu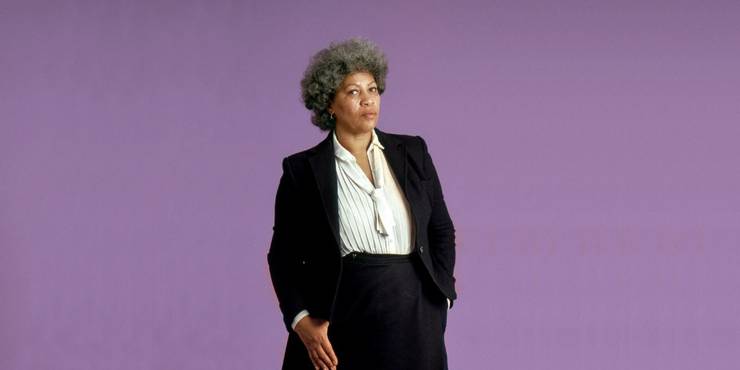 Considered one of the best American novelists of all time, Toni Morrison's prolific career includes works that tackle America's racist, slave-holding past using some of the most beautiful language imaginable. Using Morrison's own words, Timothy Greenfield-Sanders's documentary provides a sweeping overview of the author's life.
The Pieces I Am is also full of images, collages, and music. While it doesn't reinvent the wheel, the film's straightforward style gives Morrison space to share some of her most compelling ideas.
1. Ma Rainey's Black Bottom (2020) – Netflix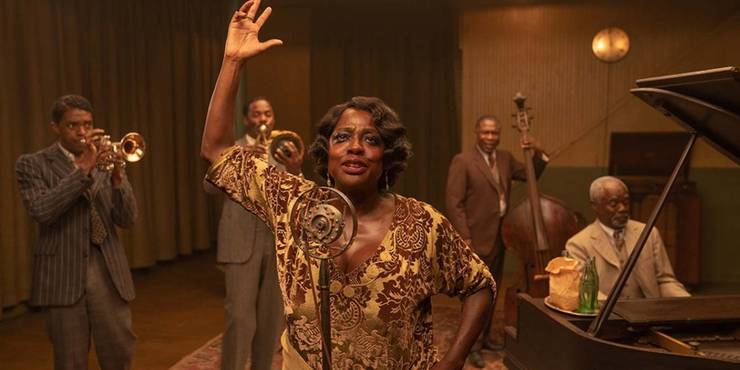 August Wilson's beloved play Ma Rainey's Black Bottom is based on the life of real-life blues singer Ma Rainey, who made waves in the 1920s. Ma Rainey set the standard for blues performances, and George C. Wolfe's film showcases its subject's ceaseless talent.
Viola Davis shines yet again as Ma Rainey, a character full of vitality who is unafraid to challenge the white people who want to capitalize on her talent. Chadwick Boseman, in his final role, gives an emotional and gut-wrenching performance as Ma Rainey's ambitious young trumpet player Levee.