Roy W. Dean Film Grants – From the Heart Productions
Now entering its fourth decade, the Roy W. Dean Film Grants fund independent feature films, documentaries, web series, and short films with budgets of $500,000 or less that are unique and make a contribution to society that, without its help, might otherwise never get made. 
Roy W. Dean Film Grant for Fall 2023
The Roy W. Dean Grant for indie filmmakers is now accepting applications for its Fall Grant. Awarded to a unique film that makes a contribution to society, the winner will receive $3,000 cash and thousands more in film services to help them complete their project. Deadline for submissions is October 31st, 2023.
Now completing its 31st year, the Roy W. Dean Grant has awarded over $2,500,000 in cash and donated film products and services to dozens of filmmakers enabling them to finish work on their projects. Documentaries, short films, narrative features, or web series are all eligible to be considered for this grant. Students are welcome to apply.
In addition to the cash prize, the grant recipient will receive $15,000 in theme music for their project from award-winning composer David Raiklen, $6,000 in animation from Emmy winner Charlie Canfield, $500 in expendables, grip, or lighting from Filmtools, 20% discount on the design of your marketing sheet by professional Dan Chapman, and much more from many heartfelt donors.
Carole Dorothy Joyce Grant for Student Filmmakers
New this year is the Carole Dorothy Joyce Grant which is just for student filmmakers. Winner of the grant will receive $3,000. From the Heart will also be adding film production service donations to the grant. Grant seeks short fiction films from students that are unique and that make a contribution to society. Deadline for submitting projects to the Carole Dorothy Joyce Grant is November 30th 2023.
Every Filmmaker Gets Help for Their Project by Just Applying
A very unique feature of every grant offered by From the Heart Productions is that each applicant is offered a 15-minute consultation on their project. Submitting filmmakers can get advice on how to find funding, build up a database of donors or investors, market their film, and more.
More information on the grant can be found at https://fromtheheartproductions.com/roy-w-dean-film-grants-and-awards/
For any questions, please email [email protected] or call 805-984-0098.
Black Film Space celebrates and nurtures independent film and media creators, providing career-building resources, access to industry influencers, and pathways to wider recognition. Learn more about us or become a member.
Black Film Space x cliveRd. Proof of Concept Short Film Grant
Black Film Space is partnering with cliveRd, a studio focused on producing and building in media, on a Proof of Concept Short Film Grant!
cliveRd. is looking to fund projects made by independent Black filmmakers, so Black Film Space is seeking one short film script (15 pages and under) that aims to serve as a proof of concept (teaser/preview) for a feature film. The grant total will be $9,000!
Submission Deadline
Tuesday, September 26th
The project will be selected based on the filmmaker's ability to present a strong short film script and treatment (or feature length script) that shows great promise as a proof of concept for a feature film. We will also consider other factors, such as the merit of previous work and the project's total financial need.
Check out the FAQ page for more information, and submit your project today!
Cuyahoga Arts & Culture Grants
Cuyahoga Arts & Culture believes that investing in arts and culture inspires our community, builds stronger neighborhoods and ultimately enhances the quality of life for all Cuyahoga County residents.
This is achieved through our primary grants: General Operating Support, Project Support, and Cultural Heritage.
Assembly for the Arts: Financial & Funding Resources
Assembly for the Arts is a 501(c)3 nonprofit organization with a focus on advocacy, cultural policy, racial equity initiatives, research, marketing that elevates the region, and services for nonprofits, artists, and creative businesses. Put simply, Assembly is here to "expand the pie" and increase equity in Cleveland's arts and culture industries. It is governed by a volunteer board with a strong commitment to diversity and inclusion. More than 50% of Assembly for the Arts board members are women or non-binary people and more than 40% are BIPOC (Black, Indigenous, People of Color). Assembly by design operates in close partnership with Cuyahoga Arts & Culture, a government agency and Assembly for Action, a 501(c)4 political action nonprofit to serve the entire creative sector.
The Ohio Arts Council's grant programs are grouped into four categories supporting organizations, arts learning, and individual artists:
Operating Support | Awards to support an organization's operations
Project Support | Awards to support organizational projects
Arts Learning | Awards to support purpose-driven experiences for educators and learners of all ages
Individual Artists | Awards that recognize excellence, preserve cultural traditions, and offer developmental support
Learn more about the grants they offer in each category by downloading their Grant Overview pamphlet, which offers a snapshot of each program.
SPACES commissions artists from around the world—at all stages of their careers—to make new work that is responsive to timely issues. They use these projects as a jumping off point to create educational initiatives that help develop a more informed citizenry. They also distribute grants to artists outside of their residency and exhibition programs.
In writing his book Think Outside the Box Office (TOTBO), Jon Reiss drew on his own experiences distributing his film Bomb It, in addition to interviews with countless other filmmakers, distributors, publicists, web programmers, festival programmers and marketing experts to create the first step-by-step nuts and bolts guide to marketing and distributing a film in the 21st century. Jon's goal was to provide a written resource to help other filmmakers and media content creators achieve their goals in distributing and marketing their films.
This mission continues, but now includes a live educational experience to accompany the information found in the book.
SPACES offers project-based support through The Urgent Art Fund to Cuyahoga County artists, supported by Cuyahoga Arts & Culture. This support may go toward production expenses and artist commissions for the creation of "urgent art" that is socially, politically, or culturally responsive. We are designating funds specifically for such projects taking place in the public realm, helping artists immediately engage their community in dialogue about the most pressing issues.
In addition to financial support— $4,000 awarded to 12 artists —SPACES will provide access to our on-site artist workshops that are outfitted with tools and equipment to facilitate the production process. SPACES Artist Initiatives Coordinator will also assist grantees in securing a public display space (outside of SPACES) in Cuyahoga County. Grantees will receive a one-year ArtsPass SPACES Membership, which gives them free access to networking and artist professional development opportunities throughout the year.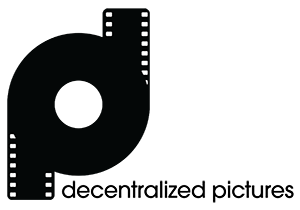 Decentralized Pictures Foundation
Decentralized Pictures (DCP) is a 501c(3) nonprofit organization seeking to discover new and innovative filmmaking talent. They run a democratic film fund that allows their online community of creatives, film fans, and industry professionals to decide who is most deserving of their support. Submit your film idea, and if the world loves it, they'll help you make it.
Steven Soderbergh's production company, Extension 765, launched a $300,000 pot of money in April on DCP's platform. The Andrews/Bernard Award will help multiple filmmakers find the funds needed to finish their English-language fiction features or shorts.
INCLUDES 1 – $100,000 GRANT AND 1 – $200,000 GRANT