Black Film Space is hosting an 8 week TV pilot course, led by Spade Robinson.
---
The Black Film Space 8 Week Virtual TV Pilot Course will prepare screenwriters for all stages of storytelling, pitching and marketing themselves as screenwriters. This course will consist of detailed lectures, workshops and one on one attention. Our goal is to support you in finishing your pilot and understanding the business side of TV writing.
Every student will have the opportunity to workshop at least 10 pages of their script.
Classes begin on June 5th & 6th and will be held on Zoom Mondays & Tuesdays, 7 to 10pm EST.
Registration fee is $600. BFS members will receive a $50 discount. DEADLINE TO MAKE A DEPOSIT: MAY 19TH
There is a 12 student capacity.
Check out their FAQ Section below and reach out at [email protected] with any questions.
COURSE OUTLINE:
Week One – June 5th/6th:  Outlines For Pilots & Formatting

Week Two – June 12th/13th:  Character Building

Week Three – June 19th/20th: World Building

Week Four – June 26th/27th: Setting Stakes & Conflict

No class July 3rd & 4th

Week Five – July 10th/11th: Writing Compelling Dialog

Week Six – July 17th/18th: Giving Your Show Legs

Week Seven – July 24th/25th: Show loglines & lookbook

Week Eight – July 31st/Aug 1st: Building A Writing Career
ABOUT SPADE ROBINSON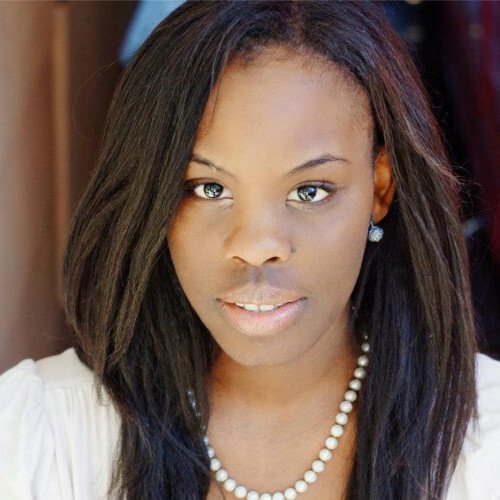 Spade Robinson is an award-winning screenwriter and film director, with experience that spans feature film, documentary, television, commercial and theater. Robinson is a master's alumnus of USC's School of Cinematic Arts, where she emphasized writing and directing. Since then, she's been commissioned to direct and produce commercial content for clients such as Time Warner and Sundance Institute. Her original works include award-winning films such as Seen Also In Men, The Wedding and The Love Life of A Black Girl. She's directed both contemporary and classical stage plays including Starting Monday, A Mid Summer's Night Dream and A Lesson Before Dying. Spade was a Women's Weekend Film Challenge Fellow, Sundance Episodic Lab and Film Independent Finalist, American Film DWW Finalist and a Screencrafting Finalist.